Join one of Projects Abroad's gap year programs and reach your potential while you explore the world. You'll socialise and work alongside other international volunteers on their gap year trips.
Together, you'll learn new skills, have unforgettable adventures, and support communities in need.
Planning gap year travel is our speciality. We offer hassle-free and completely flexible options for gap year volunteering. Our projects are perfect if you:
Have deferred your university acceptance, or don't feel you're ready for university just yet.
Want to explore a career on a gap year internship, like medicine or law, to add work experience to your CV.
Have a burning desire to explore the world and want to get out there and meet new people on a gap year volunteer program, like childcare or wildlife conservation.
Whatever your motivation, we'll be there to help you find what you're looking for. So check out our gap year opportunities below!
Choose a Gap Year Travel Project
1-3 of 76 Projekt
Take a Gap Semester Abroad in South America
Läs mer här
Pris:

58,995 SEK för 8 veckor

Extra veckor:

4,000 SEK

Start datum:

Under hela året

Minsta varaktighet:

8 veckor

Ålder:

17-24
Whale and Puma Conservation in Patagonia, Argentina
Läs mer här
Pris:

23,950 SEK för 1 vecka

Extra veckor:

4,200 SEK

Start datum:

När som helst

Minsta varaktighet:

1 vecka

Ålder:

16 eller över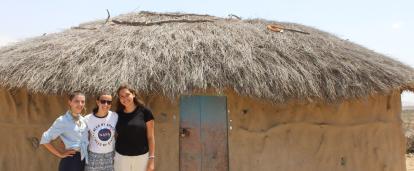 Take a Gap Semester Abroad in East Africa
Läs mer här
Pris:

49,150 SEK för 6 veckor

Extra veckor:

4,000 SEK

Start datum:

Under hela året

Minsta varaktighet:

6 veckor

Ålder:

17-24
Ladda fler
Two Types of Gap Year Travel Programs
We like to keep things simple. That's why we have two options to help you have the gap year of a lifetime: do gap year travelling in style on a Gap Semester, or go your own way with a Custom Gap Year.
Going Beyond: Gap Semesters
Our Gap Semesters are carefully-curated by our gap year program experts. We use our 30 years of experience to craft the ultimate gap year adventure tours in our most popular destinations.
Put simply, you'll get to experience the greatest hits - everything that should be on your gap year travel bucket list, plus a whole lot more.
If this sounds like what you're after, then choose from the following Gap Semesters:
Custom Gap Years
Maybe you're after a truly unique experience - something no one else has done before? Maybe you just have a packed schedule and need something that fits in perfectly with your other plans? Either way, our Custom Gap Years have you covered.
Mix and match our award-winning Flexi Trip projects to build your ideal gap year. Choose from options like:
How does it work?
Our Gap Year Experts will help you design your own perfect gap year trip. You can mix and match, combining projects and destinations, and even choose your exact start and end dates.
With our flexible pricing and combination discounts, you might even find that creating your own perfect gap year travel program is cheaper than you thought.
If you want a bespoke gap year that's just right for you, call us on 08 - 55 921 116 or contact us here for travel advice. We'll share all of our knowledge, tips and tricks, to plan the gap year adventure tour of your dreams.
Frequently Asked Questions about Gap Years
We've been organising gap year adventure tours for 30 years now, so we've answered a lot of questions in that time! Here are some of the most common ones that come up.

Remember, we're here to help, so if you have any questions not covered here, or just want to chat, give us a call on 08 - 55 921 116!
What is a Gap Year?
A gap year is your chance to take a break from school, work, or university. It's about taking time to grow as a person, and get ready for the next stage of your life. Most people choose to travel, try new things, learn new skills and meet new people.
We think the best bit about gap years is that there are no rules! No one gap year has to be the same, so it's about finding something you're passionate about.
At Projects Abroad, we focus on gap year travel programs. Most people don't travel with us for the whole year, but instead for two or three months. Then they spend the rest of the year doing other things.
We think that's the best way to pack-in as much as possible to your gap year!
Gap Year Ideas: What can I do?
When it comes to your gap year abroad, we can help you find a project to make the most of your year off.
We have options to suit if you're travelling in the year after high school, taking a break after university, or looking for a career break.
If you're looking for gap year ideas and inspiration, here are some of our most popular:
We have options in Africa, Asia, South America, Eastern Europe, and the South Pacific.
If you like the look of these volunteer placements but want to build an itinerary that's just right for you, contact us. We'll help you build one of our industry-leading Custom Gap Years.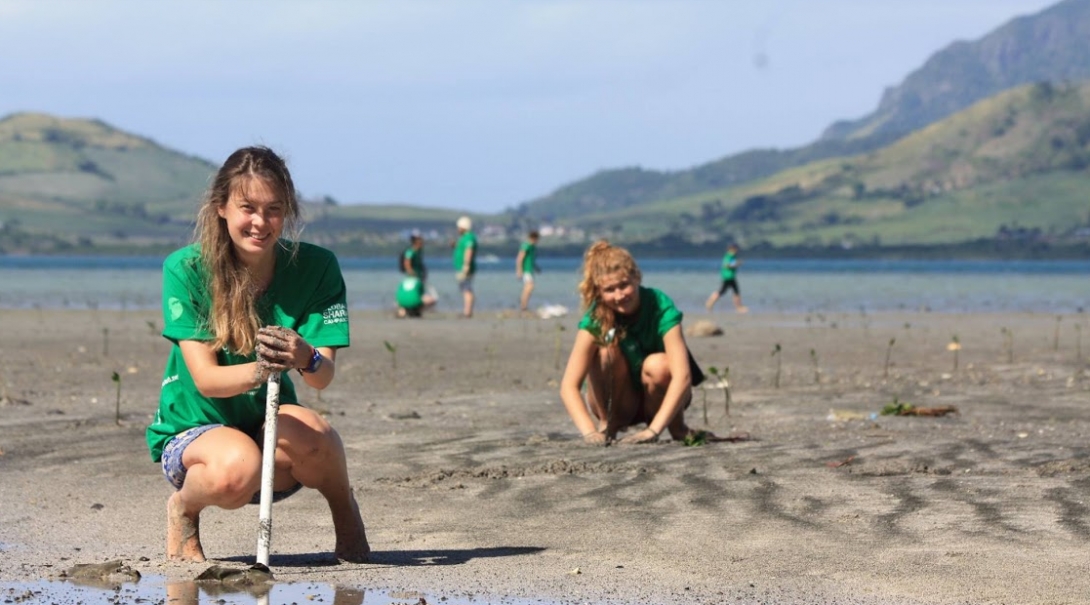 Gap Year Internships Abroad
If you want to work abroad for your gap year, we offer various internships where you can get real-world, professional experience and focus on career development. Choose from gap year internships in areas like:

You'll work alongside experts in the field and gain practical skills you can use in the future to get a better job or start to earn money in your chosen profession.
As with any gap year, we can work with you to create a customised internship so that you get the exact work experience you need. Contact us to discuss building your perfect gap year internship abroad.
Planning a Gap Year
Planning a gap year doesn't need to be stressful! We take a hassle-free approach to our trips, so we're here to help you take care of all the details. Combining different projects is a simple process. When gap year travelling is planned properly, it can actually be a surprisingly fun experience!
Many of our staff members have taken gap years themselves, and they'll be able to help you plan a trip that matches your interests and goals. Speak to a Project Expert today to learn more about our gap year volunteer programmes abroad.
Reasons to Take a Gap Year
There are numerous reasons to take a gap year, along with a heap of benefits!
Our gap year opportunities abroad offer you the chance to:
Grow personally and professionally
Work with diverse groups of people from around the world
Add unique and relevant work experience to your CV
Develop essential soft skills, like communication and planning
Build strong friendships with other volunteers and interns
You can take the experience you gain from your gap year abroad, and apply it to your studies and future career. It will also help you stand out from the crowd in applications and interviews!
Will I be safe on my gap year abroad?
At Projects Abroad, your safety is our primary concern. We won't send you to a country that's politically unstable or considered unsafe. In addition, we have dedicated staff in-country who are there to support you 24/7.
When you arrive in a country to kick-off your gap year abroad, we'll have staff there to meet you at the airport. We'll also make sure you get to the airport safely when you fly home or to your next destination. On your first day, you'll receive a full briefing. We'll teach you everything you need to know about where you're living and the work you'll do.
As an added measure of safety, all of our placements are fully researched, safety audited, and risk assessed in accordance with the British Standard BS8848 for the Adventure Travel Sector. This means our programs offer peace of mind that you'll be safe and well-looked-after.
Gap Year Volunteering Abroad for Free
We often get asked if we offer free volunteering abroad for gap years. The short answer is no. There are several reasons why we ask all our participants to pay a fee for volunteering abroad. Read more about why our gap year projects have a programme fee.
Don't forget that most people organise their gap year volunteering plans a long time in advance. If you're still planning a future trip, you can make use of our fundraising advice to help make your gap year more affordable.
You can also pay for any Projects Abroad trip gradually over time in instalments. For example, you only need a deposit of SEK 2,700 when you apply to join us.
Våra samarbetsorganisationer